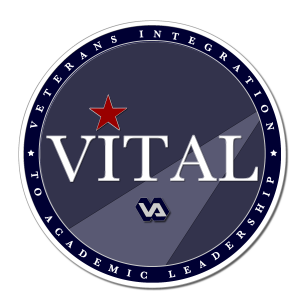 The Veterans Integration to Academic Leadership (VITAL) initiative is a Veterans Health Administration program hosted by the Tuscaloosa VA Medical Center that strives to provide quality health care services to the veteran and military community at The University of Alabama. Services include:
Seamless access to VA healthcare services which includes on-campus counseling by a licensed clinical provider
Efficient coordination of all available services  through VHA, VBA, Vet Center, campus and community resources
Provides education and training events that promote a positive cohesion between veterans and the entire learning community 
In addition, VITAL's mission is built on persistence and retention principles. Principles such as adjusting to academic demands, building new social supports, and developing education goals are critical to veterans success in higher education.